As part of the Russian Pavilion, the largest online Jewish website for Jewish book sales —
www.knizhniki.ru
— and its publishing house is bringing Jewish-themed literature, including works by I.B. Singer, Meir Shalev, S.Y. Agnon, Primo Levi, Etgar Keret; Non-Fiction Jewish Book series with works by Hannah Arendt, Ruth Wisse, David Roskies, Benjamin Harshav, James Kugel, Franz Kafka and others; the popular
Keshet: The Illustrated Children's Books on Jewish Themes series
— as well as the
Library of Jewish Texts (BET)
, which includes a newly translated Torah with commentary, the just published first volume of
The Rohr Ein Yaakov
and other works composed of a rich collection of Jewish literature in Russian to London's International Book Fair in April 2011.
The London Book Fair, which takes place from Monday, April 11th to Wednesday, April 13th at London's Earls Court will also see the distribution of The Booknik Reader to all visitors of the Russian pavilion as well as a free gift to all those who register in www.knizhniki.ru's database. Beyond the Earls Court Book Fair, programs and presentations will also take place in London's bookstores and literary venues in the evening hours.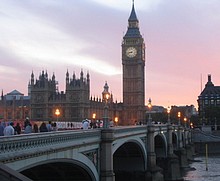 In addition to the display of Jewish literature, the Russian program includes representatives of the Russian government, headed by Vladimir Grigoriev, Deputy Head of Russia's Federal Agency for Press and Mass Communications, and well-known and popular Russian writers Ludmila Ulitskaya, Lev Rubenstein, Dina Rubina, Alexander Ilichevsky and many others including publisher and intellectual activist Irina Prokhorova.
Visitors to the Jewish stand will also be able to meet with David Rozenson, the executive director of the AVI CHAI Foundation which, together with local and international partners and foundations, provides support toward the book series and to also make book purchases either online via www.knizhniki.ru; by emailing Knizhniki's director of sales Levana Dvorson at levana.knizhniki @ gmail.com and for those in London not able to visit the Fair and beyond, to purchase books at the Russkiy Mir bookstore at 23 Goodge St. London W1T 2PL.
For a full schedule and program please see the London Book Fair's Russian Pavilion link at www.londonbookfair.co.uk/page.cfm/link=156 and also visit www.knizhniki.ru.