In the past weeks, Booknik watched the world through green spectacles, experienced some groundless envy, learned English, corrected his mistakes, protested, and recollected other people's past. Meanwhile, Booknik Jr. learned how to survive in school, and quenched his cultural thirst.
Jews in America, America in Jews
Dreamer in a Dead Language: A Collection of Stories, by Grace Paley
The world of Grave Paley is quite recognizable. Even those who had never been to America seem to know it well from books and movies. We have Jewish America in front of us, first after the War, then in Beat times, Hippie times, and Vietnam. Yet unlike other authors, Booknik's literary critic Yevgenia Ritz claims, Grace Paley shows us America in Jews, not Jews in America.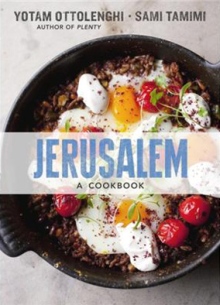 Out in English. November
Booknik's new contributor, an unaccomplished anthropologist and philologist
Lyubov Kordon
presents new releases in English—a thriller, a love story, a Yiddisher Momma companion, a cookbook, and something else.
…and lots of other reviews in the Books & Reviews section.

A Jerusalem Rainbow IV: Green Hum is Coming On
Turns out, Jerusalem is far from being gold. It is green. If you do not believe it, put your green glasses on, and take a walk through its streets of all shades of green, accompanied by Booknik's special reporters Gali-Dana Singer и Nekod Singer.
…and heaps of other reports in the Events & Reports section.

The History of Protest Movement
Booknik is proud to present a new section where we are going to publish archive texts, letters, journals, and other historical documents of the soviet era that relate to the history of dissent. With this, we aim to remind the mistakes already made, with the hope of not repeating them at least.
My Epoch. The Reminiscences by Geda Zimanenko, Recorded by Mark Rozin
Geda Zimanenko is one hundred years old. "I am the eldest of survivors," she says, "and this is why I have to remember everything." Her grandson Mark Rozin has written down what she told him, and this memoir now exists as a book. We are publishing a fragment of it, telling about the war. Geda's husband Mark is in the army, she is evacuated, and has to part with her under-school-age children for a long time. She works at a plant, and learns about her kids and other relatives from infrequent letters.
Five Stories about Good Intentions from Linor Goralik
Let's say, there's an anxious author G. who is sometimes positive that he had done something terrible to his near and dear, and they now hate him for it. This is why, from time to time, the author G. calls his near and dear, saying something along the lines of "Please don't hate me for not returning your pen yesterday," or "Please don't hate me for eating the last apple three days ago." Now, it is November now, the seasonal exacerbation, so phone calls from the author G. like this come, like, several times a day. Until the author G.'s near and dear send him a letter, saying, "Dear G. Don't worry, we don't need any reason for hating you." It was signed by sixteen names, and two signees more wished to remain anonymous.
…and tons of other stuff in the Columns & Columns section.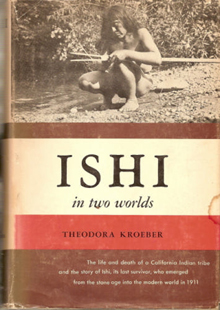 Heavy Wind, by Ruth Almog
This story is a fable, the translator
Zoya Kopelman
writes in her afterword, and it does not have any names or places in it. Nevertheless, an Israeli reader realizes that it takes place in his or her country, and the old man versus the young woman is only one opposition of the many in this story. Another one is that of Jerusalem and Tel Aviv.
…and whole libraries more in the Stories & Essays section.

What is an Autumn?
Jewish wise men have always suggested we should live according to the calendar. This is why in November, we would like to talk about autumn, the gloomy time, the sight for sore eyes, the evening of the year, etc.
…and the whole game gamut in the Contests & Quizzes section.

Faces No. 10: Sofya Ostritskaya
The poet and singer Sofya Ostritskaya talks about sloth and stubbornness, self-destruction and survival, and awareness and freedom.
…and many more other faces in the Video Blog section.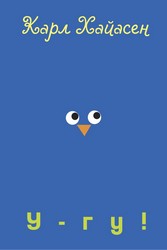 Roy Eberhardt in School and at Home
Hoot
, by Carl Hiaasen
This is the book about things that are important for every school kid, but especially, for ten-year-old boys. In our case, the boy is American, and his name is Roy Eberhardt. This is the book about fear and self-respect. It tells what to do if you have an enemy who is older and stronger. It tells how to make friends with those who interest you, and how not to offend those who are interested in you.
On Progressive Peasants, Real Babies, and Other Joys of Life
Museum recipes from Anna Poznanskaya. Renaissance Sculpture and Painting in the Pushkin Arts Museum.
If you are going to get acquainted with the Renaissance art in the Pushkin Museum, do not expect to see famous masterpieces. There are no Rafaels or Michelangelos there, and samples of the latter's sculpture can be gleaned only from rather soiled copies. But do not despair, for the modest Moscow collection could give you a rather adequate impression of the period art. Your kid will probably not be able to memorize the names anyway.

…and many other joys of life at Booknik Jr., also known as Family Booknik, our own web site for kids and their parents.

I have noted three "damns," four "hells," sixteen cases of sexual innuendo, a reference to self-abuse, two veiled remarks about network presidents, and a joke about the Son of God. Doesn't say which god. Booknik and Family Booknik are supported by the AVI CHAI Foundation.