In the past weeks, Booknik visited Kolyma, witnessed to the end of the world, tasted the milk-and-honey cocktail, participated in a tournament, and opened the Jewish Museum in Moscow. Meanwhile, Booknik Jr. studied medieval art, and culinary recipes.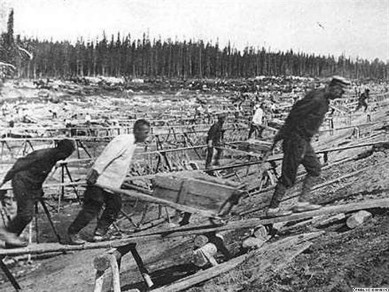 The Museum in a Garage, and Its Foreign Consultant
On November 11, 2012, in the Bakhmetyev Garage, the giant constructivist hangar built in 1927 by famous architects K. Melnikov and V. Shukhov, there opened the Jewish Museum and Tolerance Center. Its creators, the Jewish Communities Federation of Russia, promote it as the most ambitious contemporary museum project in this country. The Israeli art scholar Grigory Kazovsky, who serves as the academic consultant to the museum, has told Booknik about the revolution in the museum business, the shift in the traditional exposition format, and other zany subjects.
We Don't Hear Much Hebrew Here
The chairperson of the Ezra Cultural Society in Magadan Tatyana Goldfarb invited Booknik to come to Kolyma. We decided not to be too choosy about it, like no, you'd better come visit us, so we dispatched Booknik's special reporter Katerina Kudryavtseva there to learn more about those northerly winds, miles and miles of snow, and how many Jews there are among real gold-diggers.
…and many other zany zephyrs in the Articles & Interviews section.

Dark Avenues. The Diary of the End of the World
—as well as the end of heat, gas, and the rest of civilization. Booknik contributors Sofya Vengerova and Yegor Veter survived the end of everything of the above in a specific city. "The real darkness descended on the downtown. The darkness of wild woods on a moonlit night, with only extinguished streetlamps and defunct traffic lights instead of trees. Zombies are felt on every dark staircase. With every floor passed, the sense of being inside a computer game only increases. In the street, real rats run across one's feet."
…and many other zombie zonks in the Events & Reports section.

Milk and Honey
Booknik's very special reporter Elisha Zinde suggests a new column for the benefit of Booknik readers. "In my missives, I will tell about the cocktail of Israeli life, including routine and celebratory, ordinary and extraordinary. I will tell about the country that could be called theirs both by Tevye the Milkman and Winnie the Pooh."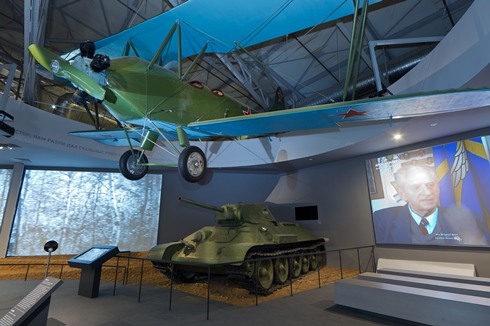 Hello, Is This a Garage?
The opening of the Jewish Museum in Moscow is a long-expected event. This one is different from dozens similar museums in Europe and America by the fact that it tells about
Russian
Jews, and discusses what it means to be a Jew in this country. In this regard, the museum is really and truly unique. Booknik's staff art critic
Masha Grinberg
has inspected the newly opened exposition.
Uncle Tom's Bunny
Seven Psychopaths, directed by Martin McDonagh
To tell you the truth, it is not necessary to watch this film at all. Even more so because Booknik's own film critic Ivan Pervertov has already done so. It is slightly less important than the newest James Bond, and a tiny bit more relevant than… just think of something, will you? That's good. That is, if you do not like seeing Colin Farrell frowning, Tom Waits spinning his yarns, and little dogs dying on a railway station square in the grand finale.
The Destruction of a Town
The Destruction of Nikolayevsk-on-Amur, by Anatoly Gutman, published in Berlin in 1924, refutes lots of stereotypes. Jews do not make any revolutions here, they die together with Russians, Koreans, and Japanese, and they perish with their town. It reads like a hellish prelude to the subsequent tragedies of the 20th century.
…and many other petrifying perturbations in the Columns & Columns section.

Maxim D. Shrayer. Waiting for America: A Story of Emigration
Maxim D. Shrayer was born in 1967, and grew up in Moscow, USSR, in the family of the writer David Shrayer-Petrov, and the translator Emilia Shrayer (Polyak). Together with his parents, he spent almost nine years as a refusenik before immigrating to the U.S. in the summer of 1987. Soon, his book Waiting for America: A Story of Emigration will be published in Russian in Moscow, by Alpina Non-Fiction.
…and many other remarkable refuseniks in the Stories & Essays section.

Without Fear or Dill
Booknik dedicates his next quiz to the knights' festival in Jerusalem, and knights themselves, both in Jerusalem and elsewhere.
…and many other knightly nights in the Contests & Quizzes section.

Perpetuum Schmobile No. 36: Gavriil Ilizarov's Apparatus
There are times when something looks scary and very unpleasant yet it brings more good than something habitual and snow-white which is made of plaster. The Ilizarov apparatus used for treating serious bone fractures looks like a skinned and de-fleshed Terminator's limb. Nevertheless, people got used to the sight of this compression-distraction apparatus. It allowed bones to heal faster and better.
…and many other iambic limbs in the Video Blog section.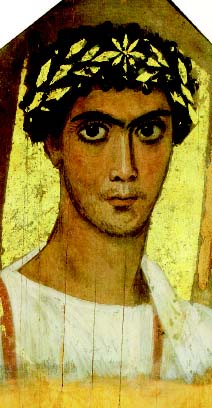 Recipes and Comic Strips for Celebrations
Shabat lechol hamishpaha
, by Aaron Ortzel
The Israeli publisher
Orot
produces the series called "Family Shabbos Books," and it really helps people to prepare for the Shabbat. In 2012, three first books of the series have been published,
Bereishis
in two parts, and
Shemot
. For dads, there are lyrics of Shabbat songs like
Shalom Aleichem
or
Eshet Chayil
, and the text of Kiddush, the blessing recited over wine or grape juice to sanctify the Shabbat. For moms, there are recipes for every week. Older kids will find there adventure stories on the topics of weekly chapters. Smaller ones will see their favorite Fishel comic strips drawn by the artist Gadi Pollack whom Booknik Junior's readers already know.
On Spirituality, Fish, and Tricks of Translation. Museum Recipes from Anna Poznanskaya
The medieval art in the Pushkin Arts Museum is, essentially, Biblical. When you stroll along museum rooms try to get your kid interested in the basic plots depicted there. All this knowledge will be really useful for understanding European art.
…and many other artistic advices at Booknik Jr., also known as Family Booknik, our own web site for kids and their parents.

And as I—another more famous person—once said, "If you don't teach them to read, you can fool them whenever you like." Booknik and Family Booknik are supported by the AVI CHAI Foundation.