In the past weeks, Booknik felt miserable finding himself alone in the crowd, he found a way to man's heart, killed Hitler, fought for Jews' and Catholics' rights, and conducted an orchestra. Meanwhile, Booknik Jr. shirked his music studies, and saved a drowning dolphin.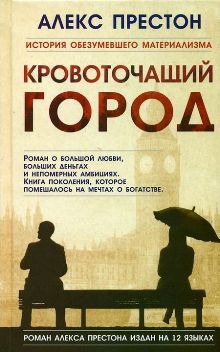 Big Cities
These are two novels about the modern world, and its big cities,
Let the Great World Spin
by Colum McCann, and
This Bleeding City
by Alex Preston. They are very much unlike each other, one being "the great American novel," although written by an Irishman, and another one being a swift and desperate debut by an Englishman. Yet both of them speak about the time, love, and loneliness, and in both the protagonists are big cities. Booknik's literary critic
Masha Tuuborg
who lives in a big city herself shares her impressions.
The Religion as the Letter of the Law
Orthodoxy, Non-Orthodoxy, Heterodoxy: Sketches on the History of Religious Diversity in the Russian Empire, by Paul Werth
In the pre-revolutionary Russia, religion had never been a private affair. Russian citizens' rights and duties frequently depended on one's religious affiliation. This was especially true of Jews but Catholics were also suspect. For instance, they could never serve in the gendarmes corps. This was why the issues of religious beliefs were regulated by numerous regulations and instructions that grew in numbers with time. American scholar Paul Werth analyzed them, and Booknik reviewers Marina Karpova and Yevgeny Levin read his studies, and were happy to discover that after the revolution, the Catholics' fate changed somewhat to the better.
…and many other religious relations in the Books & Reviews section.

Only the Righteous Live to See Their Great-Grandchildren
Sony and Marusya acted in a Russian Jewish drama theater. I know that my grandmother played the Machinist Panova in the "Lyubov Yarovaya" stage version, and Marusya was Lyubov Yarovaya herself. Solomon Mikhoels invited both of them to work in his theater, but both actresses were prohibited to make that change by their husbands. In our column Other People's Letters, the Oriental scholar Alla Rozhanskaya tells about her grandmother. Reading her letters, of course.
A Simple Story by Shmuel Yosef Agnon: An Anti-Romantic Pie
Many crucial points of this novel are related to food. This funny adage, "The way to a man's heart goes through his stomach," resurfaces again and again. Agnon is very particular in describing this mechanism. He ruthlessly dethrones romantic dreams of his characters, and his readers. Booknik's critic Alla Kucherenko writes her guide through man's heart, stomach, and the rest of his internal life, and provides her recipe of love potion.
Booknik is proud to present the new column, Books That Disappeared. Books are quite sentient beings, for they are born, they live, and they die. There are some famous creatures among them, and there are some that gather dust on forgotten library bookshelves. Moreover, there are books that seem to not be at all. You will not be able to find any mentions about them, and they are absent not only from major collections but any kinds of collections. We have decided to introduce some of them to our readers.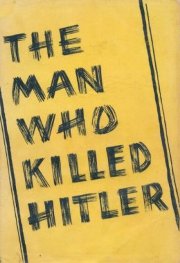 The Man Who Killed Hitler
This book in Russian has only the title, and the place of publication, Shanghai. The text is far from being long; it is only about 120 pages. The orthography is old. It is clear that it had been created before the World War 2. The story itself is simple and quite hopeless. The book tells about a man who killed Hitler.
Another new column of ours is Pictures at an Exhibition
Booknik's art critic Masha Grinberg will introduce Booknik readers to the most important events in the world of art. Now, without leaving your computer, you will be able to increase your level of knowledge, and, subsequently, impress your Facebook friends with it.
…and many other Doric columns in the Columns & Columns section.

Windbag, by Pavel Zhuravel
Windbag used to have a human name, Vitya, but that had been long before he became known as Windbag. As soon as his mouth started flying, he was finished. He was an OK guy, somewhere between 30 and 50, tall and lean. He used to walk and talk like everybody else, about life or people around him. What else was there? Oh, well, shoes, a tracksuit, an occupation (a technical or plumbing specialist), a wife, and a daughter. But all that was no longer important, it was finished and done with. A different story started.
…and many other strengthening stories in the Stories & Essays section.

Faces No. 8. Zubin Mehta
The conductor Zubin Mehta and the Israel Philharmonic Orchestra are of the same age, and they have been together for fifty years. In 1967, during the Six-Day War, he learned that the previous orchestra conductor had run away. On the same day, he boarded the plane and flew in from America to conduct. The eighth episode of or Faces program features some unique archive footage, and the conductor's story as told by himself.
Perpetuum Schmobile 35: Hedy Lamarr and the GPS
This is the story of a unique inventor. Our heroine Hedy Lamarr wonderfully combined the lifestyle of a Hollywood star, and the work of the developer of the frequency-hopping spread-spectrum, a complicated system of the radio signal encoding that is not easy to understand even for an educated person. The system was meant for torpedo control, yet ultimately it found its way into the GPS technology and cellular communication. Let us thank her on November 9.
…and many other vital visuals in the Video Blog section.

Study for Some, Suffering for Others
A very substantial good point in studying music is that music studies develop diligence, attention, and perseverance. It is quite so. However,
Sony Yanson
discovered that the same wonderful qualities could very well be developed if you sort a bucket of mixed peas and beans every day.
The Hunting of the Louse
Tar oil, kerosene, and close shaving are the weapons if one wishes to hunt a louse. Sonya Yanson describes them all.
Epic Fail: The Dolphin Feeling
The children's doctor Polina Yezhevska told Booknik Jr. about her attempts to save a drowning dolphin.
…and many other news you could use at Booknik Jr., also known as Family Booknik, our own web site for kids and their parents.

We make everything you need and you need everything we make. Booknik and Family Booknik are supported by the AVI CHAI Foundation.