Last week, Booknik learned why hamsters do not like a rat, and why sometimes it is healthy to drink vodka; he flirted with a striking woman, pretended to be a restaurant and a movie critic, became a citizen of a non-existent state, and talked with clever people about psychoanalysis, and guinea pigs. Meanwhile, Booknik Jr. made a pencil holder, and bred an army of cockroaches at home.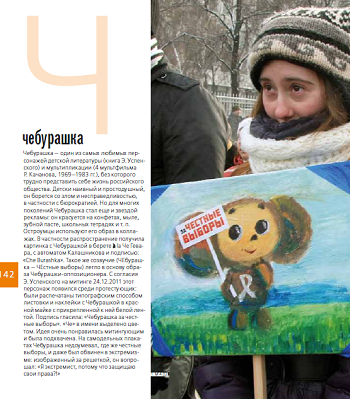 A Rat, Hamsters, Penguins, and Other Animals
The ABC of Protest: Folk Posters. Based on the Fifteen Rallies and Public Actions in Moscow and Saint-Petersburg
As it is well known, revolutions are thought out by geniuses, carried out by romantics, and their results are used by scoundrels. It is also quite well known that there are many Jews among all of them. Yet there is the fourth part to this cast, revolution scholars.
Booknik
has learned that they use the fruit of revolutions in their own way, and the fruit is somewhat different.
Blanks in the Margins
Especes d'espaces: Journal d'un usager de l'espace, by Georges Perec.
The first thing should be told first. This is not a book about physical spaces, this is the book on how they transform in the space of thought. This is not a book about travel; this is the book about movement. This is not a book about being; this is the book about consciousness. Georges Perec (1936–1982) was the French author, journalist, and filmmaker. He descended from Polish Jews, and his mother died in Auschwitz. Booknik's literary critic Masha Tuuborg tries to sort out what the author tried to say in his book.
…and many other attentive attempts in the Books & Reviews section.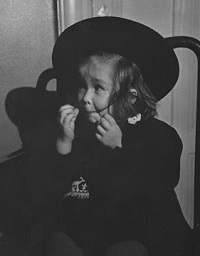 Andrey Moroz: Folklore is a Puzzle
Andrey Borisovich Moroz, the Russian Humanitarian University professor and a noted folklore scholar, has finally explained it to our curious reporter
Lyudmila Zhukova
everything about the folklore. He also told her why students do not go to libraries, and how some moonshine could help one in one's field studies.
Victoria Mochalova: The is No Way to Stop Churning Butter
Victoria Mochalova is the philologist, Polish scholar, and the founder and permanent head of the Sefer Center, and the very nucleus of several companies that are the crème de la crème of the present-day Russian Jewish intelligentsia. She told the Booknik executive editor Galina Zelenina about the Belorussian shtetl within the Moscow Garden Ring, Polish Tills Eulenspiegels, the Jewish component of the second Russian avant-garde movement, good points of motorism in the late 1970s, and reasons not to emigrate from Russia.

…and many other interesting interviews in the Articles & Interviews section.

Dancing Bears
Booknik sticks to his word, and continues reporting on his visits to Moscow Jewish restaurants. This time, our strict restaurant critic Mila Dubrovina turns her unwavering gaze to two Jewish… oops, they are rather kosher but decidedly non-Jewish restaurants, Zucker, and Noodles.
…and much more exciting eating in the Events & Reports section.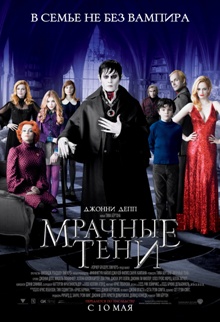 Dictators, Aliens, Vampires, and Poets. What to See in Movies in Two Weeks
Booknik's film critic
Dina Suvorova
has to warn you: the Dictator Sacha Baron Cohen with his big black beard, green Tehran revolutionaries, serious men in black, merry citizens, fearless poets, sad vampires from the past, and Sergey Loznitsa with Belorussian guerillas are going to assault the film distribution system.
Fraîche comme vous
Booknik's contributing chef, gourmet, and journalist Irina Golovinskaya thinks about composing an ode to French waiters, with their knowledge of life, their special sense of humor, and their ability to pay highly ambiguous compliments. In the meantime, she shares some recipes with our readers.
…and many other respectable recipes in the Columns & Columns section.

The Place for Precipitation
In 1971, Eli Avivi and his wife Rina proclaimed Medinat Achziv, the State of Achziv, and approved the state ideology (serving the sea, the sand, love, and God), the national anthem (the murmur of waves), and language (the one of nature). They also started issuing passports. Booknik's contributing editor Asya Weissman visited this self-proclaimed state, and now she learns the anthem, thinking about her possible double allegiance.
…and many other national treasures in the Stories & Essays section.

The New York Crossroads, Conversation 1
New York is of course very multinational, with entire sections inhabited only by the Chinese, Italians, Russians, and, natch, Jews. Here, the creators of the Booknik TV program The New York Crossroads David Rozenson and Linor Goralik meet interesting and smart people (each other, in this case) to talk about different things, ranging from children's literature to the state of the Easter European Jewry (guinea pigs, in this case).
The Yiddish Fest 2012: Marsh Dondurma
The name of this band sounds as energetic as its music. There were fifteen wind, percussion, and drum instruments on the Yiddish Fest stage, led by the drummer conductor. You find yourself in the very warm thick of their powerful and user-friendly mix of funk, jazz, klezmer, and Middle-Eastern melos in exact proportions.
…and many other mellifluous melodies in the Video Blog section.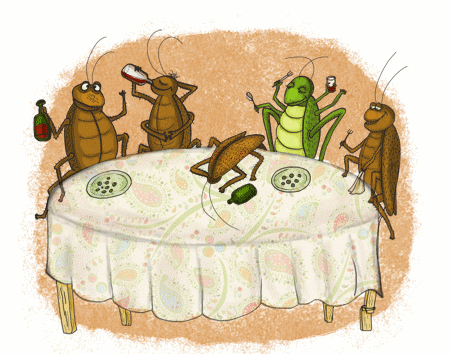 I Think Many People Develop Arachnophobia
Humans, both small and big, are frequently afraid of various insects but they cannot explain their fear sometimes. Trying to overcome this fear, humans tend to laugh at it, and at themselves. However, those who do not have it, or do not pay attention to it, manage to receive straight As in biology, and learn amazing things. They know, for instance, that ants milk cows, and cockroaches are men's friends.
Sonya Yanson
studied the relations between the King of Nature and insects, and she even managed to find some previously undiscovered poetic springs.
Pencil Holders
As a rule, the Most Needed Things do not have their own place of residence. Therefore, when you need a blue felt pen or scissors and a ruler, pronto, you will have to start a complicated search-and-rescue party all over your apartment. If you are an experienced master in looking for lost pencils, it is high time you have a stationery holder. You may buy one in a store — or, you may make one yourself, which is much more interesting.
Kind Monsters of Maurice Sendak
Maurice Sendak (1928–2012) was born in Brooklyn, to Polish Jewish immigrant parents. His father was a dressmaker, and Maurice was his youngest kid, sickly and dreamy. His relatives who remained in Poland did not survive the Holocaust, and the death theme became central in his childhood. Booknik Jr. would like to show you an excerpt from his famous book, Where the Wild Things Are.
…and many other wild things at Booknik Jr., also known as Family Booknik, our own web site for kids and their parents.

I see your web of conspiracy has expanded. Booknik and Family Booknik are supported by the AVI CHAI Foundation.