Last week, Booknik learned how people communicated before they invented Skype, lived the wolf's life, participated in some civil disobedience, rode a donkey around Jerusalem with no messianic pretense, and rejoiced for the umpteenth time that there are only ten commandments. Meanwhile, Booknik Jr. decided that if he has to enter a levirate marriage with Booknik Senior's old wife, he will better perform a Gemilut Hasadim on her.
Those Foul Seventies
The Strugatsky Brothers. Materials for Research: Letters and Working Journals, 1972—1977
In the late 20th century, the long-distance telephone communication left much to be desired, and they had invented neither internet nor Skype then. The only real and reliable way of communicating with each other there remained common, or snail, mail. Thanks to this turn of events, we now have over a thousand letters to each other in the archives of the famous science fiction-writing duo, apart from their correspondence with their colleagues and publishers. Now we could study almost every week of the brothers' life. The readers will have a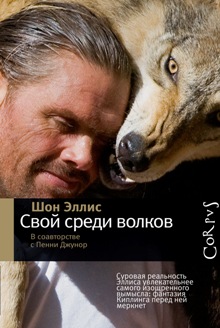 unique opportunity to see all stages of the Strugatskys' creative work, starting with the conception of an idea, through to its practical realization. Booknik's contributor
Roam Arbitman
reads other people's letters for you.
Homo Homini Lupus Non Est
The Man Who Lives with Wolves, by Shaun Ellis
This book tells more about people than wolves, as Booknik's literary critic and nature love Masha Tuuborg claims. People have it in a more convoluted way, like when you can live with them and live without them at the same time, or communicate with someone in the same language, and not understand anything. It took Ellis almost two dozen years to realize that he had been hiding in a wolves' pack from his failures in the human society. It all started with his loss of the biggest love in his life. After it, he even left his pack for a while to visit an analyst from whom he "learned a lot about himself." It was also a way of self-knowledge, more traditional than living with wolves yet far less enthralling.
…and many other communal communications in the Books & Reviews section.

Tamara Eidelman: The History as a Story
Tamara Eidelman teaches history in the Moscow classical school 1567, and she is a public leader.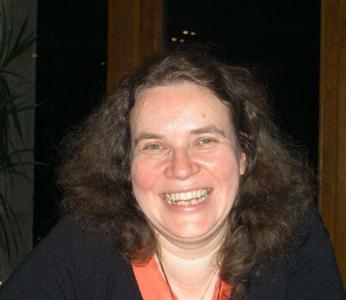 She told Booknik reporter and her former student
Natalia Lesskis
about Socrates, Moses, and civil disobedience, a guillotine, real courage, and the limits of friendship between a teacher and a pupil.
…and many other zany zeroes in the Articles & Interviews section.

Into the Holy City through the Lion's Gate
This year, through the efforts of the House Inside project, one of May weekends was again dedicated to the study of the most peculiar houses in Tel Aviv. Booknik's photographer and reporter Ariel Bulstein chose the most colorful locations in the list of the architectural and designer pearls.
…and many more haunted houses in the Events & Reports section.

Along the Way of Donkeys and Prophets
Booknik's permanent guide through Jerusalem
Mikhail Korol
suggests our readers disembarking the Jerusalem streetcar for now, and riding a far more traditional means of transportation, the donkey.
The Chain Letter of Happiness
The Lullaby, directed by Efraim Sevela
The Lullaby consists of three short stories, and each one of them tells about the Holocaust briefer and more than thousands of words. Sevela speaks with his viewers in the language of cinema, leaving hardly more than two dozen lines of dialogue in the entire movie. No one proclaims any manifestoes, or takes the moral high ground there, yet the film's conclusions are more than transparent. Booknik's film critic Masha Tuuborg received her chain letter asking to watch Sevela's film at the YouTube, and she could not resist the urge to say something about it.
…and many other oldies but goldies in the Columns & Columns section.

And Here are the Names
Booknik's Russo-Ukrainian contributor Pavel Zhuravel writes about children's perception of death. "Granny's death brought a lot of discomfort. I did not have anyone to talk with, play cards with for hours, and, moreover, I had to stay with our grumpy neighbor until they placed me in the kindergarten, and I had to suffer there for another year before, finally, going to school."
…and many other near-death experiences in the Stories & Essays section.

Ten Commandments
On Shavuot, the Jews celebrate the Giving of Torah, although for the sake of justice, it is worth mentioning that on that day, they only received Ten Commandments. Let us remember them, shall we?
…and many other commanding presences in the Contests & Quizzes section.

The New York Crossroads, Conversation No. 2
In the next episode of the New York Crossroads we shall learn why our anchor Linor Goralik envies animals, and what beast she would like to be reincarnated as in her next life.
The Yiddish Fest 2012: G'Nite
The G'Nite band and the Yiddish Fest Consolidated Cappella perform The Story of a Jewish Wedding. All the juicy and saucy details of such an event are performed by Mitya Khramtsov with wild abandon, powerfully supported by the joint forces of the festival.
…and many other musical somethings in the Video Blog section.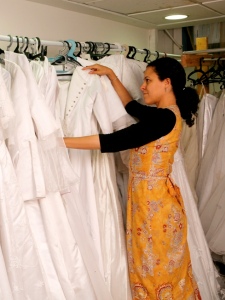 For Free
You will not be able to find the word
gmah
in dictionaries most likely
'cause there is no such word
yet all religious Israelites know what it means. It is an abbreviation of
Gemilut Hasadim
, the expression that means, basically,
mercy
. This is what they call those special places you can turn to in order to receive help that would be voluntary, free of charge, and, more often than not, provided around the clock.
Gmahs
of various things are, essentially, free rental agencies. You may take there whatever you want, on one condition, to return the thing in good working order, or replace it.
…and many other commonplace accommodations at Booknik Jr., also known as Family Booknik, our own web site for kids and their parents.

This might be an adventure, and I've never had one before — outside of books, at least. Booknik and Family Booknik are supported by the AVI CHAI Foundation.