In the last weeks, Booknik was engulfed in Jewish life, read books, talked to movie stars, took great interest in culinary, visited Latvia, learned how to be an alien in Moscow, and spoke with a millionaire about money. Meanwhile, Booknik Jr. struck up some good connections in movie business, and raised up some hell.
Important Books of July: How Everything Works
Lev Rubinstein, Sergey Zhadan, Sergey Gandlevsky, David Bornstein, and Andrew Ross Sorkin: some facts and musings shared by Booknik's literary critic Dina Suvorova.
…and many other important imprints in the Books & Reviews section.

Five Characters in Search of Antal Szerb
Antal Szerb is a clear-cut postmodernist, one of those who lived and worked long before the postmodernism per se emerged. Or, at least, long before that morning when Jean-François Lyotard woke up and said that the era of postmodern had begun. Theoreticians are usually late, as they come long after poets, Booknik's contributor Nekod Singer complains.
…and many other joyful Johnny-come-latelies in the Articles & Interviews section.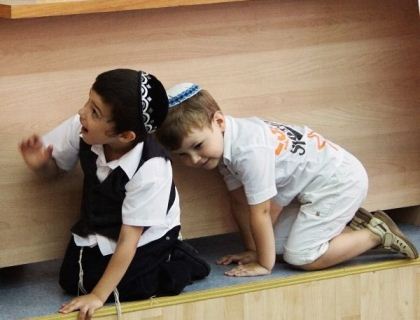 Photo by N. Kruglikova
Jews in Russia, on Photographic Paper
In the Photo Center at Gogol Boulevard, there starts the exhibition "Jews in Russia: The Rebirth of Traditions" that grew up from the photography contest launched by the Jewish National Foundation in commemoration of this establishment's centennial. "The contest and the exhibition provided an opportunity for us when we could gather photos from various regions and different communities, and have a look how and what they do there. It was important to us to show life as it is. Not everyone is willing to read books or watch films in the middle of the night, but they will come to see pictures, or look at this project's online presentation. A lot of people could do that," the Foundation director Rafail Faynberg said at the opening ceremony. Booknik's reporter
Katerina Kudryavtseva
attended the exhibition, and made sure that there is Jewish life
on Mars
in the far-flung regions.
…and many other disburdened discoveries in the Events & Reports section.

Immortality in Heaps
There is still some documentary cinema at the Moscow International Film Festival: Tomorrow, by Andrey Gryazev, Searching for Sugar Man, by Malik Bendjelloul, and Life in Stills, by Tamar Tal present the whole range of indifference, passion, and tenderness. Booknik's film critics Ivan Pervertov and Xenia Rozhdestvenskaya spent a week at the festival, outshining movie stars with their glitter.
Heavy Energetics
Here is another recipe served with the sauce of a gripping story from Booknik's master chef Irina Golovinskaya "It would seem travels could become a source of nicest gastronomic impressions, yet it all depends. When travelling far, one cannot always be adequate to circumstance, as he or she cultivates the devil-may-care attitude. This is why when visiting Poland, we decided to try those flakis, well known from Mikhail Bulgakov's novel.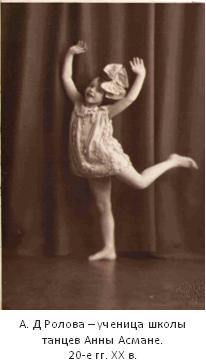 Pastor Called Me Zuckerchen
Jewish Life in the Baltics, the Memoir
, by Alexandra Rolova
Alexandra Rolova is the historian specializing in early modern Italy. She tells about her childhood in Latvia, her Jewish friends, and her love to German culture.
…and many other remarkable recipes in the Columns & Columns section.

Arena ХХ
Space and time are the protagonists of the new novel Arena XX, by Leonid Girshovich. The novel is set in Russian Berlin that prepares to celebrate coming of 1933. The Kazan branch of the Proletarian Writers Association with its intrigues shortly before its disbandment. The French military hospital in Algiers under a Tuareg attack, from the tribe where wives have never seen faces of their husbands. Arena XX covers eight decades, however, the book is stapled together by a single plotline that connects its numerous characters.
…and many other political plots in the Stories & Essays section.

Newcomers 3: Alexander Gorodnitsky
The geophysicist, poet, and singer-songwriter Alexander Moiseyevich Gorodnitsky was born in Leningrad. What brought him to Moscow? What city is represented more in his songs, Moscow, or Saint Petersburg? Arbat and Doggie Square, Clear Ponds and Don Monastery—how a St. Pete poet who wrote Telamons that can be considered the anthem of the "Northern Capital" could recreate those poignant and accurate images of Old Moscow that may even no longer be there? And, importantly, how does the life treat him in the present-day Moscow?
The New York Crossroads, Conversation No. 8
Philip Schattan and his wife have been doing charity for many years. They do not only help Jews in the U.S. but also assist them in the former USSR countries. Mr. Schattan is the member of the Joint board, the organization that spends hundreds of millions dollars on the ex-Socialist camp nations annually. How effective is this assistance, and will former soviet Jews return to Judaism as they start feeling themselves a part of the Jewish community? Mr. Schattan has answers to these hard questions.
…and many other burning issues in the Video Blog section.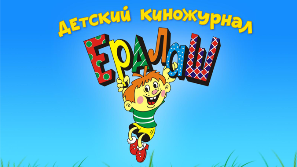 No One Ever Loved Me besides My People. An Interview with Boris Grachevsky
There is that rarest category of people who do not have a sense of humor. At all. They just cannot laugh. They are humor-blind, like color-blind people. Do you remember that old joke about a husband confiding in his wife, saying, "I should finally come clean on it. I'm color-blind." "Then," the wife says, "I should confess, too. I'm black."
Hold Utyosov's Nose!
The songs by Leonid Utyosov (1895–1982), the very sound of his voice have new fans and admirers even now. He was an absolute star when he was alive. Here are ten facts from the life of this legendary and historical man. Followed—ta-dumm!—by the quiz!
…and many other loony toons at Booknik Jr., also known as Family Booknik, our own web site for kids and their parents.

I remember when they told Sylvia Plath, "Hey, Syl, cheer up!" I remember when they told e.e. cummings, "e, baby; use caps!" But did ol' e listen? No. Little n. Little o. Booknik and Family Booknik are supported by the AVI CHAI Foundation.