In the last weeks, Booknik has become an avid cineaste; he also excavated Troy, bought a coffeepot in Istanbul, exorcised the devil, pickled cucumbers, and read old postcards. Meanwhile, Booknik Jr. teased dogs, and developed photos.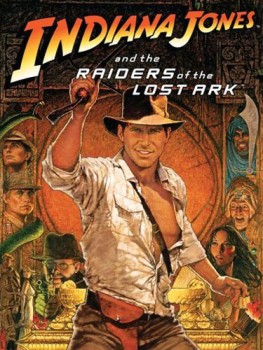 Michael Freikman: Out from the Library!
The archaeologist Michael Freikman of the Hebrew University in Jerusalem, who was invited to Russia by the
Eshkolot
Project, spoke to Booknik about Indiana Jones, scientific objectivity, and the deconstruction of the square equation.
…and many other delightful deconstructions in the Articles & Interviews section.

The Jerusalem Rainbow 2. We Sing Orange Songs in the Orange Key
Everyone knows that Jerusalem is the city of gold. Naomi Shemer who wrote that international hit song, also called it copper. It means, that the city is also reddish, especially around the sunset, and in the glow of night streetlights. Red Jerusalem cats have that ancient power of the fire-maned lion in them that is the symbol of the city Bible called "Ari El," the Lion of God. We might add to this that the symbol of new Jerusalem is an orange, not a date, or a banana. Booknik's reporter Gali-Dana Singer took a stroll around the city with her faithful tool Nikon, and her faithful companion Nekod Singer. Just look what they have found.
The Booknik editors share their impressions, feelings, reminiscences, etc. every week in the Editors' Blog: Olga White Male with a Blue Cornflower
Dainty robes for manual training, buying a new coffee pot and getting rid of a cast-iron bath in a rented apartment, love to untranslatable languages and Forrest Gump on missionary posters. You will find there the day-by-day life of Muscovites, their holidays, and the museum of unnecessary things.
The Geography Lessons
The Editors' Blog could lead you to some conclusions, namely, that one of the reasons for not leaving Russia is that The Idiot TV series is broadcast here every day, and not once a week, and not on TV. Nevertheless, in order to leave your mother country one has to know where its borders are. No everyone does. Well, never mind, the culture here is highly original, and, probably, self-sufficing.
…and many other relevant revelations in the Events & Reports section.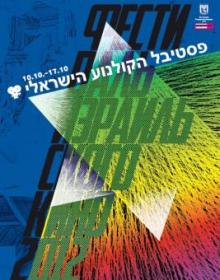 The Dance, the Horror, the Sabbath, and a Punch in the Jaw
A number of years ago, they started speaking about a "new wave" of the Israeli cinema. That was the time when Israeli film directors took notice of people, and stopped paying attention to politics only. Emotions interested them more than ideas. Ever since that time, Israeli films have been winning international film festivals awards. In Moscow, the festival of Israeli cinema has been held for the 12th time. It took place in the Pioneer Cinema, on October 10 to 17. Both festival films, and international blockbusters were screened there. Booknik's film critics and cinemagoers
Masha Tuuborg
and
Yevgenia Tinovitskaya
never missed a single show. If you have not been able to attend, read their reports, and consider yourselves lucky. You have just saved on the tickets yet remain just as wise.
The Israeli First of May Song, Ave Maria, and Melodies of Different Nations
The Israeli Cinema: Non-Stop Festivals
Composed of Latkes
The End of the World, a Half-Naked Woman, and the Harassment in the Osman Army. 29 Tishrei — 12 Cheshvan
Booknik's archivist Nekod Singer suggests we should leaf through old newspapers yet again, in order to confirm that the humanity has been waiting for the end of the world for a long long time. Every single day.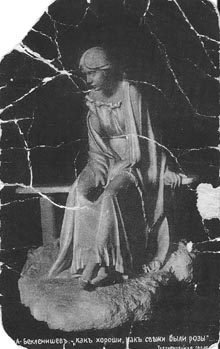 How Beautiful and Fresh Those Roses Were
Booknik's favorite and faithful contributor
Miriam Gurova
has solved an almost detective family story, all thanks to an old postcard she found in a Dickens volume. One hundred years ago, girls did not hide their feelings behind irony that could save them. They were not shy to proclaim their love, weep with grief, and send poems from the
Field
magazine to their husbands. These days, we call it
Kitsch
.
The Problem of Choice: Love and Preference
Meir Shalev is, most probably, the only Israeli who has preserved the granny tradition of preparing endemic pickled cucumbers. They are pickled, not marinated, for there is no vinegar, citric acid or other outside acids in his recipe. His cucumbers turn "sour" and aromatic by themselves, as they are being pickled. You also could try that, and after you will not be able to buy any ready-made pickles in an Israeli supermarket—or any other market. Try them and feel the difference, Booknik's literary gourmet Alla Kucherenko insists.
…and many other pickled picks in the Columns & Columns section.

Discarded and Acquired
Booknik seems to be unable to part with this theme, of the books acquired by non-traditional means. Here are three new stories about books, handle-less suitcases, treasures, and still the best presents.
…and many other treasured treatises in the Stories & Essays section.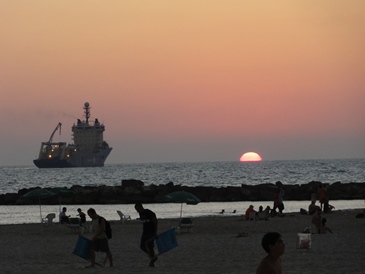 Tel Aviv or Jerusalem?
In Russia, there St. Pete and Moscow, while in Israel, there are, definitely, Tel Aviv and Jerusalem. Do you want to know what city is dearer to your soul? Easy enough. Just pick the picture you like best in each pair.
…and many other celebratory selections in the Contests & Quizzes section.

Perpetuum Schmobile 34: Jonas Salk and the Polio Vaccine
Seven years of research, sixteen hours a day—this is the price of inventing the vaccine that saved the world from the post-war plague. The virologist Jonas Salk was prepared to sacrifice his own health for this search. His family voluntarily tested the vaccine on themselves. The risk was justified. The "children's paralysis'' was eradicated.
Faces No. 6: Marina Blumin
The new episode of the "Faces" project features the singer Marina Maximilian Blumin. She is too jazzy for jazz, too classic for classics, and too pop for pop.
…and many other familiar faces in the Video Blog section.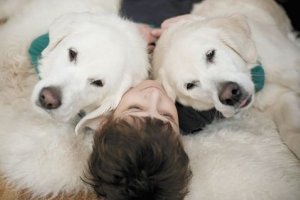 Hooligans. Dear Children
Our next hooliganism story was told by Mikhail Trofimov, the famous inventor, and the Karelian water-ski champion.
The Dog Is Scary
There is no sense in teaching children to be afraid of animals, however it can be explained. Instead, it is much wiser to learn how deal with fear. If you have it, you would better go see a specialist. A usual psychiatrist will not do you any good, you would better find a dog therapist who has the in-depth knowledge not only of the human psyche but of zoo psychology as well.
The Photographer Viktoria Sorochinski on Kids and Adults, Staged Photography, and the Useful Emigration Experience
Viktoria Sorochinski was born in the USSR, in 1979, and in 1990, she left for Israel. Later she moved overseas. Now, she resides in New York. She graduated from the New York University with a BFA, and her art shows are organized all over the world now. Her most famous project is Anna & Eve. It is not only a history of relations between a daughter and a mother that spans many years but a photographic play with myths, legends, and the human unconscious.
…and many other artful artistries at Booknik Jr., also known as Family Booknik, our own web site for kids and their parents.

You're looking at the future, Mr. Grossman: people translated as data. Booknik and Family Booknik are supported by the AVI CHAI Foundation.