In the past weeks, Booknik visited a prison, burned paper bridges, fought insanitary conditions, argued with generals, did not buy a new coffee pot, and did not marry. Meanwhile, Booknik Jr. Smoked in a school lavatory, and studied the art of Ancient Egypt.
The Fate and the Freedom
The Prison and the Freedom, by Mikhail Khodorkovsky, Natalia Gevorkyan
This book recently published in Russia is the first one where Mr. Khodorkovsky speaks in the first person. Unlike his interviews or newspaper articles, here he talks not so much about the future of Russia or the reasons behind his arrest, but he reminisces about the age until which he had believed in communism, the creation of "Menatep" and "Yukos," the birth of securities auctions, etc. Booknik's uncompromising editor-in-chief Sergey Kuznetsov has read the book, and he shares his thoughts about this reading material.
An Opinion without the Army and Naval Support
Paper Bridges. Five Jewish Poets
, an Anthology
The poets collected in this volume are interesting by the force of the fact that all of them are Jewish symbolists. To erect something symbolic on the Yiddish ground that convoluted is a grandiose task that demands a lot of masterful independence, for both the folklore and deities are different here. This task was fulfilled with some outstanding results, Booknik's literary critic
Ilya Magin
believes, and it did heaps of good for the language. However— one of the translators and editors of this collection, Booknik's contributor
Valery Dymshits
, did not subscribe to the above opinion. He wrote his own
Public Letter
arguing against the literary critic's opinion. This was one of those instances with Booknik when he found himself in the midst of a serious philological debate.
Salute, Dinosaurs
The Mammoth Book of Apocalyptic SF, and Anthology
Under the Dome, by Stephen King
Flashback, by Dan Simmons
The rise and fall of the apocalyptic fiction through the eyes of Booknik's literary critic Yevgeniya Ritz: "The genre of apocalyptic fiction emerged in the late 18th — early 19th century, when Le Dernier Homme by Jean-Baptiste Cousin de Grainville was published. In the 19th century, with its catastrophes, those last men multiplied like mushrooms after rain, as the Russian saying goes, starting with The Last Man proper, by Mary Shelley (1826), and ending with The Last American by John Ames Mitchell (1889) that told about a Persian expedition that had discovered the ruins of New York. The 20th century provided even more kindling for the genre fire. Its apogee coincided, naturally, with the end of the century when everyone expected the coming of the new millennium."
…and many other apocalyptic alphabets in the Books & Reviews section.

The Children of the Libel
Christian accusation of Jews performing ritual murders known as "blood libels" gave birth to a separate category of Christian saints, the kids "tortured by Yids." Those cults differ, depending of their countries and churches of origin. There are places where people do not worship them anymore, and the churches in question apologized for their past excesses. Now only folklore, fiction, and church relics remind us of them. However, Booknik's ecumenical reporter Elisha Zinde, claims, there are still places on this planet where they still worship those kinds of saints full blast.
…and many other religious reprimands in the Articles & Interviews section.

Que Faire? What to Do Then?
The protection of children from the G spot, national identity of house pets, bitterness of imperial myths, and sweetness of imperial rewards, midnight arguments about the theory of lesser deeds—all these are in the Editors' Blog before Yom Kippur.
Olga White Male with a Blue Cornflower
Dainty robes for manual training, buying a new coffee pot and getting rid of a cast-iron bath in a rented apartment, love to untranslatable languages and Forrest Gump on missionary posters. The day-by-day life of Muscovites, their holidays and the museum of unnecessary things in the Editors' Blog.
…and many other generous gems in the Events & Reports section.

The Sea, the Beach, a Boat, a Girl and Long Live Straw and Milk
Sakhalin Notebooks 1 and 2, by Alexander Luk
Alexander Luk (1928–1982) was a medical doctor, and a specialist in creativity theory. He was the author of the book Humor, Wit, Creativity. In his archives, there remained his previously unpublished memoirs of his life in the Russian Far East in the 1950s, full of his trademark wit and humor. "At the legendary Volochayevka Hill where the White Russian colonel stood in the famous Days of Volochayevka film, there is the monument now. The railway station belongs to the Jewish Autonomous Region these days, so the inscription on the monument is in Russian and Hebrew. If the colonel could somehow foresee this, he will be definitely dead of shock."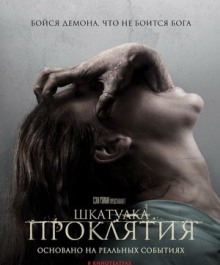 Dances with Butterflies
The Possession
, directed by Ole Bornedal
This film does not say anything new to us about things we would like to know, yet Booknik's controversial movie critic
Masha Tuuborg
managed to draw some important conclusions from it. Namely, that it is not wise to bring other people's old stuff from sales to one's own house; it is worth learning ancient languages; it is very bad to divorce; and it is very good to have a solid family.
Five Stories about the Interaction from Booknik's columnist Linor Goralik
...Let us say, there is a glib young man in a café who sings serenades to a rapt girl about him being so free spirit. He does only what he wants to, dealing only in things his heart calls him to, he is a vegan, he is a Buddhist, and he wants to establish a shelter for elderly horses. "Although I have suddenly started a career of a financial consultant a while ago. Need the money badly, you see."
Unsanitary Conditions, Lazy Night Watchmen, and Declarations of Love
Booknik's contributor Nekod Singer continues to leaf through old Hebrew newspapers. "What could explain sloppiness and dirt that pervade all Jewish quarters of the city? They are the shame on the whole House of Israel. How much ashamed anyone should be when he sees a goy who scrunches his nose when passing through the Jewish quarter in Jerusalem?"
…and many other sanitation sanctions in the Columns & Columns section.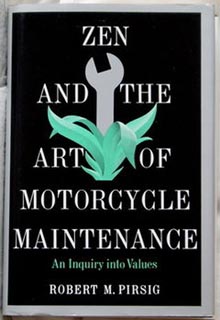 Books with Bios
There are book fetishists and book worshippers, the collectors of interior decoration libraries and hunters for rarities, there are consumers of any kinds of printed word. There are more sorts of book loving than sexual inclinations. Some books are acquired by not especially traditional means, some of them serve us in very special ways, and there are those, naturally, that are remembered longer and kept better than others. Some of them were bought on sales, or seen in a dump in twilight by chance, or loaned from a library forever, or inherited, or plainly stolen. Those stolen ones are dear to us especially. So, what are they, those books with bios?
Bachelors of Chuppalogy
Booknik's faithful contributor Miriam Gurova had fun at one Jewish wedding, so now she shares her matrimonial impressions. "My female students in the Emuna religious college kid their friends who were not quite up to the mark at an exam, saying, 'Not to worry, girl. The main subject here is chuppology.' It should be said here that they study this subject earnestly and seriously. Invitations to their weddings flew out one by one, and by their third year, all of them were already preggies. They proudly pointed at their roundness, saying, 'Here it is, my bachelor's degree.'"
…and many other wedding webs in the Stories & Essays section.

Meanwhile, the Entire Summer Ended
In the fall, when it starts raining and getting cold, it is very pleasant to remember summer. Or— Summer! as they said when filming Firefly. This is our quiz about the best season in the year, in music, literature, and art.
…and many other Summers, Buffy and Glau among others, in the Contests & Quizzes section.

Faces No. 3: Irina Bretman
The Israeli opera prima Irina Bretman tells how she got from a kibbutz to opera, how pleasant it is to give presents, and how she sings in foreign languages.
Faces No. 4: Moti Mizrahi
In the new episode of Faces, there are new works by Moti Mizrahi, and some sculptor's wise words on power and weakness, as well as on the pain and how to overcome it.
…and many other famous faces in the Video Blog section.

Museum Recipes. The Pushkin State Museum of Art's Egyptian Room
When going to a museum, the principal rule is not to turn this encounter of the third kind with art into a Texas chainsaw massacre the most important cultural experience and the highlight of your entire life, our expert museum-goer Anna Poznanskaya believes. You will not be able to instill your child with love to museums, or maintain his or her wish to spend time there if you go to museums only infrequently, and drive your kid through exhibitions until he or she turns into a heap of bloody gore and intestines drops dead. Let us think instead of electric sheep the beauty of spontaneous combustion visits.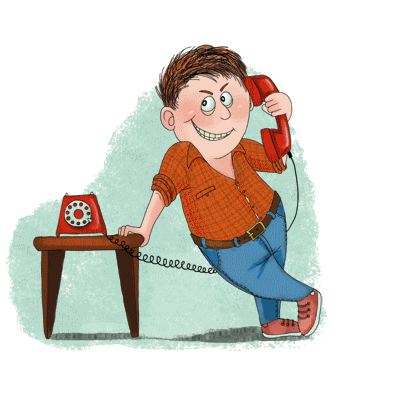 Children's Books for Snobbish Parents
What to read? An eternal question, for sure. Our expert
Asya Weisman
suggests: The newborn usually do not care much what they are read or sung to. Many new babies fall asleep with Beethoven on happily, and eat their baby food when accompanied by a William Blake recital. Or vice versa. However, most toddlers crawl away from their mothers when they try to recite
Iliad
by Homer, even in Russian translation. It is widely considered healthy somehow if children develop their speech habits by reading specific
children's
poetry, for its right rhythms, wholesome plots, and necessary vocabularies. And, it is thought wise to show kids lots of pictures. Tons of them.
Hooligans. Ow Shucks, We are Bashful
When we approached the famous author Denis Dragunsky with a request to tell us about his unruly behavior in school, he started with saying, "I had never been counted as an especially unruly kid." After this disclaimer, he recounted a number of innocent anecdotes from his school years. Get ready for drinking dry wine on a recess, smoking in the lavatory, and covering an entire yard with dead pigeons (made of paper, though). Those were the days.
…and many other innocent inoculations at Booknik Jr., also known as Family Booknik, our own web site for kids and their parents.

And I awoke with an 'eart full of cheer. Booknik and Family Booknik are supported by the AVI CHAI Foundation.